Did you see the Warners' pumpkins this year? They were SWEET!!
As some of you may already know, pumpkin carving is my favorite part of Halloween. This year I went a little "pumpkin crazy", if you will. I acquired several pumpkins and proceeded to make them into works of art! I mostly used stencils designed by the genius who created www.zombiepumpkins.com, but I also designed one of my own. It was great fun.

Dave, I carved this one with you in mind: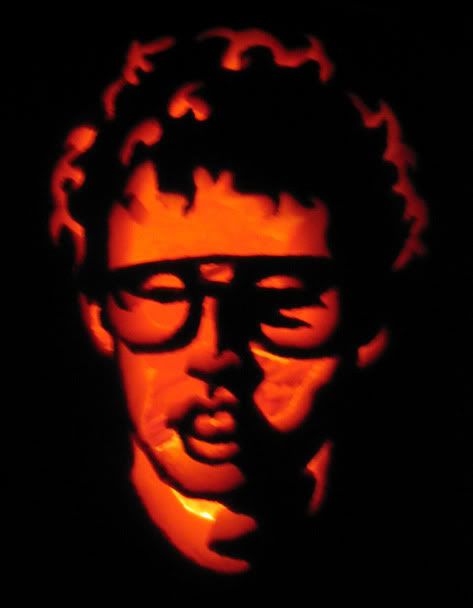 Before you make fun of me for carving a pumpkin of Dale, let me explain. I wanted to learn how to make my own pumpkin designs and it's easier if you do one of someone you know. I found a picture of Dale that was screaming, "Make me into a stencil!!" SO...here it is. I know, it's not perfect. His face is too short and round. I'm perfecting my methods, okay?!?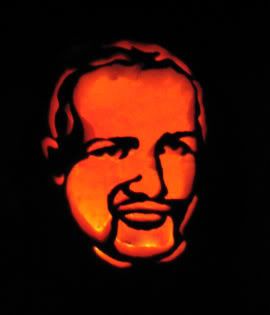 Now...Elden carved this one: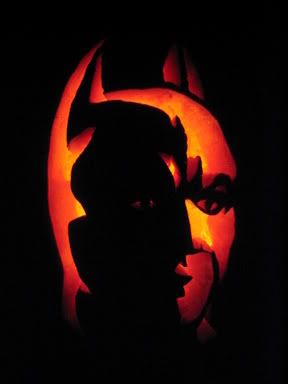 Dale carved this one: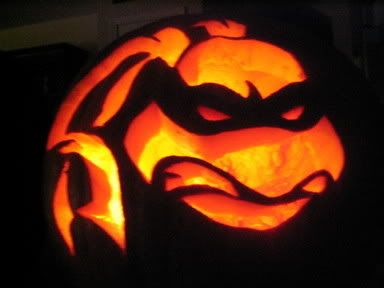 And I carved these: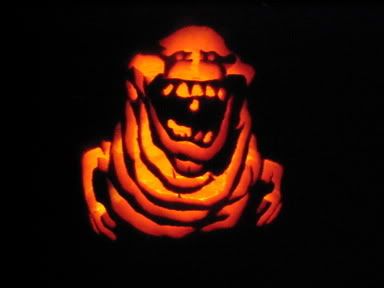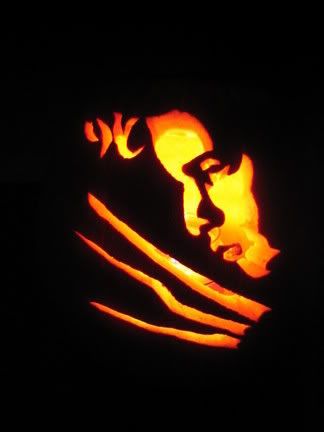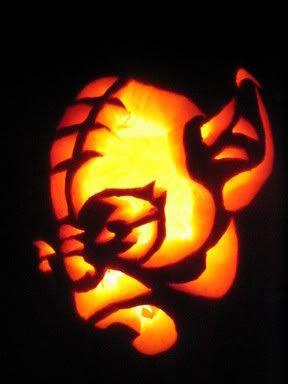 Whew! Those are some good-lookin' punkins.